Hangzhou Jianding Steering Gear Co.,Ltd. is located in Wenyan Town at the confluence of Qiantang River,Puyang River Fuchun River.It boasts very convenient water and land transportation,approximately 10 km distant from beautiful West Lake,10 km from Xiaoshan International Airport and 5 km from exit of No.1, Bridge No.4 Bridge and No.5 Bridge across the round-the-city expressway.The company specializes in hydraulic pressure power steering gear and recirculating ball steering gear assembly,which are applicable to series of steering gears for high and medium grade cargo loaders of light,medium and heavy models and series of screw-and-nut assembly with annual capacity of 200,000 units.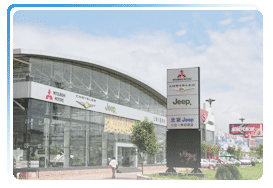 The company is a manufacturer specialized in series of recirculating ball power steering gears,steering gear assembly of automobile and farm truck,recirculating screw-and-nut assembly,steering transmission assembly,ball screws and angle steering gear assembly,a member unit of China Auto Steering Gear Society.The main manufactured types of products apply to Dongfeng 153/LZ1130 power steering gear,Steyr 8098 heavy power steeing gear as well as auto steering gears,steering columns and shafts of the series of EQ140T/HZ1110,EQ140S/GZ6921,CA151D4/CA1110,ISUZU,BJC2020N and 012/XML6390 and series of farm trucks.Moreover, the company produces matched parts for a mumber of domestic automobile and farm truck manufacturers;in addition,screw-and-nut assembly has been exported to Europe and Sountheast Asia.
The company possesses a number of advanced processing equipment,consummate skills of technical design,sophisticated equipment for tests&monitoring and sound heat treatment workshop,thus capable of designing and developing auto steering gears of all kinds for each automobile manufacturer.
The company has constantly placed product quality in primary concerns of enterprise.The presently developed steering gear assembly of Jianding brand has passed the state stand test of auto steering gear assembly and has been nationlly ISO9001 Quality Management System certified.
Tenets of company for quality:each part is polished;each unit is of high grade.
Enquiries and instructions from new and old customers at home and abroad are welcome.